Professional Development Course for young participants
Integrity, rules as well as equine injury identification and care were just some of the topics discussed at last Saturday's Professional Development Course at Bathurst Paceway.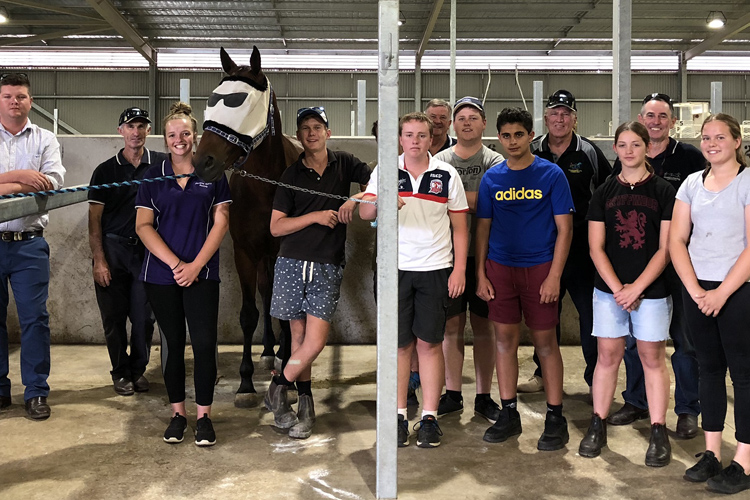 Endorsed by Harness Racing New South Wales, three-day courses are being offered to junior participants to help further their knowledge of the sport and help them take that next step in their professional careers.
Topics covered in the first session included sports psychology and goal setting, nutrition and social media to name a few.
During the second session, the HRNSW integrity panel, consisting of stewards' Daniel Westwood and Michael Jasprizza and regulatory veterinarian Dr Martin Wainscott, used short films and hands-on interaction with a horse to demonstrate their points.
"The highlight of the day was the final topic delivered in the barn at the Bathurst track by Martin Wainscott," HRNSW Youth Development Officer Barry McColl said.
"Martin's briefing around horse injuries, identification and care was excellent and featured hands-on interaction with a horse in the stalls.
"Given that most of the participants work already as stablehands, this specific presentation was really connected to by the participants."
Meanwhile, Miracle Mile winning reinsman Mat Rue also addressed the attendees on tactical driving.
The third session in Bathurst is scheduled to take place on February 3, 2018, where participants will undergo media training, alcohol and social drug advice and working with owners.
This three-day Professional Development Course will then head to the Riverina region and is scheduled to take place in Wagga on February 10, 17 and March 3.
For more information please contact HRNSW Youth Development Officer Barry McColl on bmccoll@hrnsw.com.au